Star Tribune
Prince guitar fetches record $700K in auction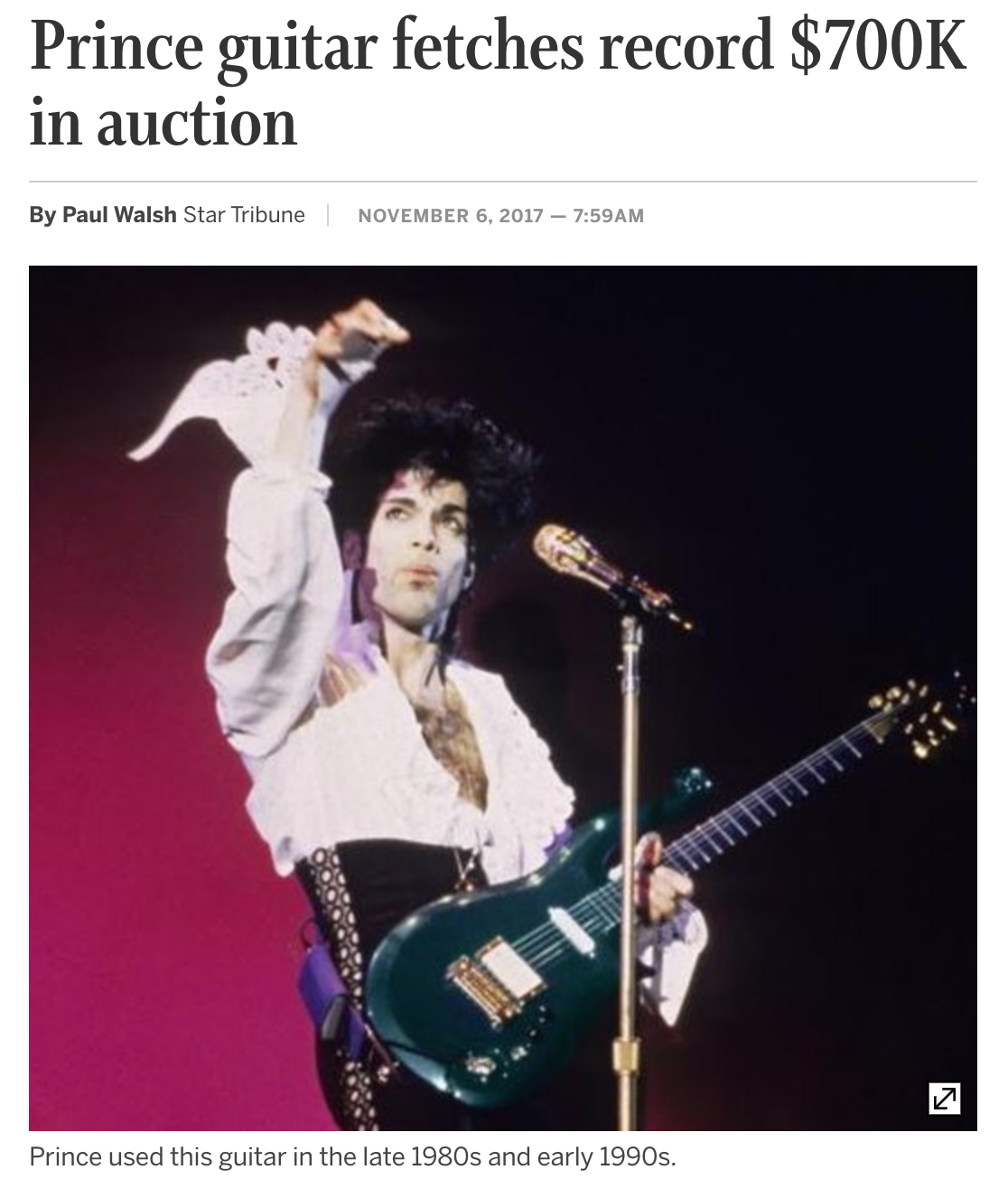 GuitarWorld Magazine
Prince Guitar Nov 1997 | The Guitarist, formerly known as Prince
Back in 1996, Andy had the opportunity to manufacture 31 guitars for Prince, of which, 27 were crafted as The Cloud, and 4 were crafted as The Symbol. The Symbol is the guitar that Prince played during the Super Bowl XLI halftime show in 2007!  You will find The Cloud guitars displayed at the Hard Rock Cafe Restaurants around the world.  
Here is the full article that is in the Guitar World Magazine, by Alan di perna, and photographs by Nicole Nodland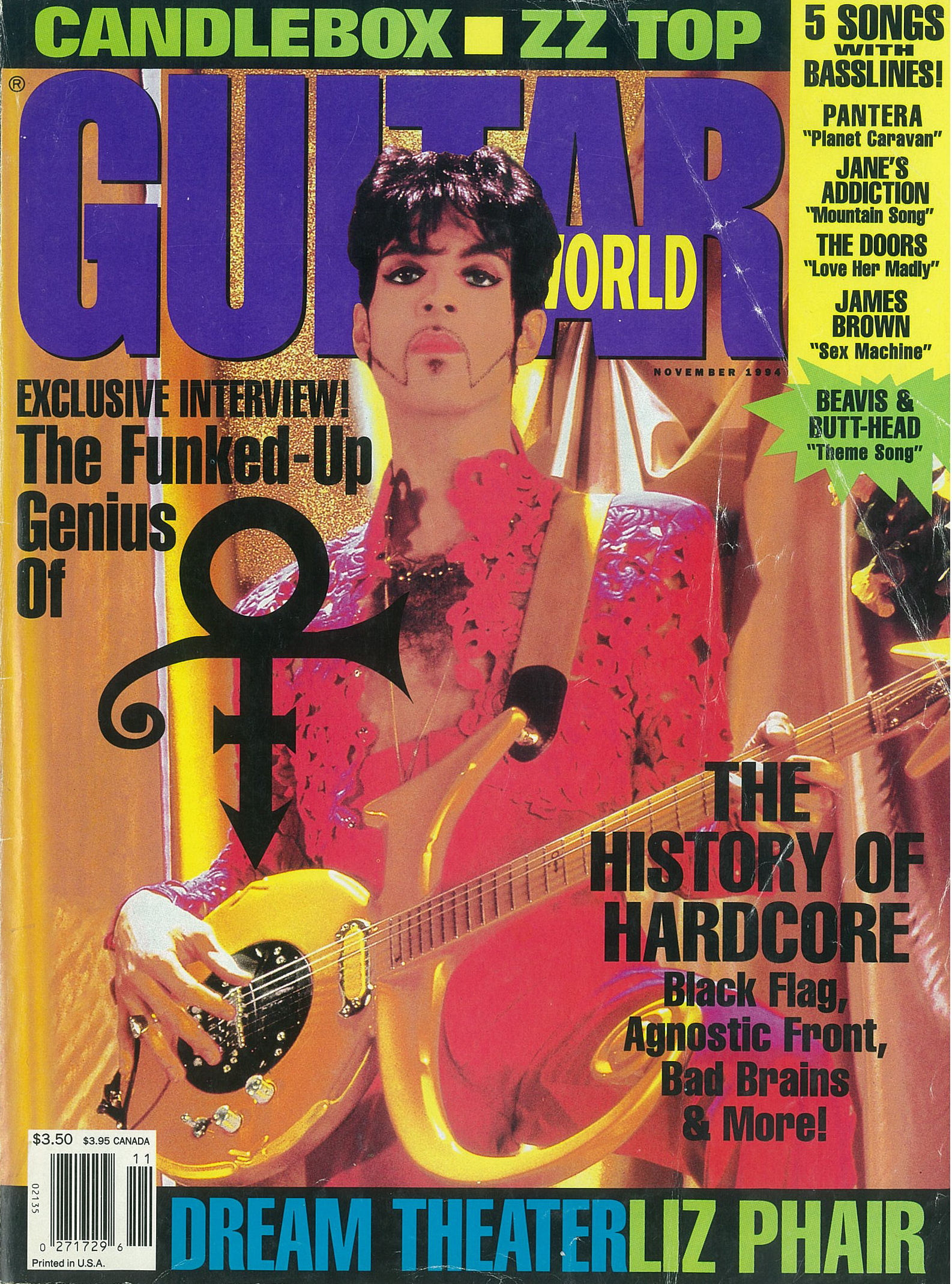 .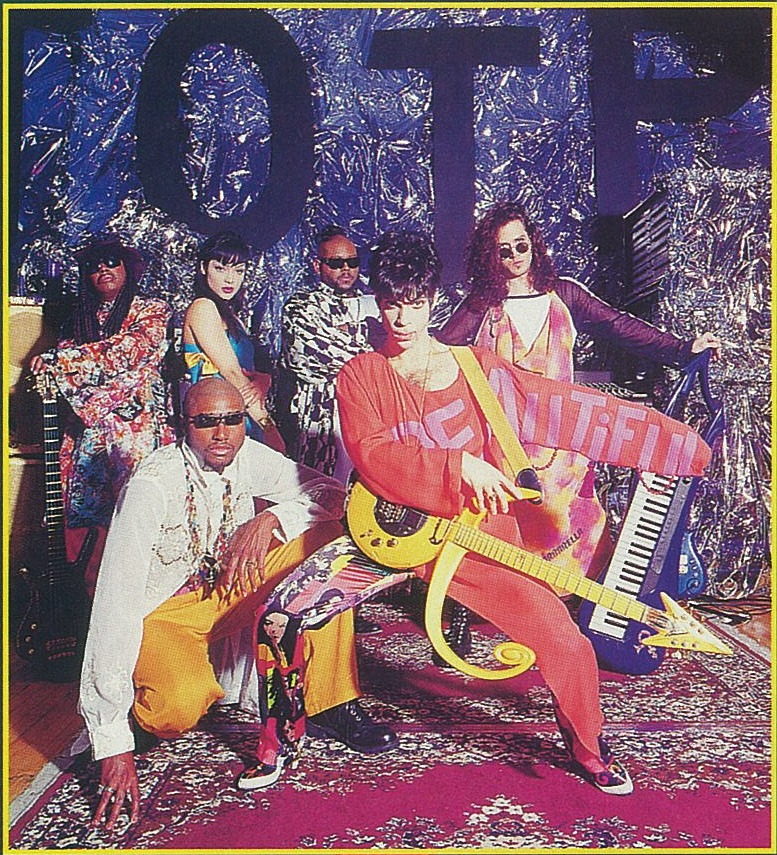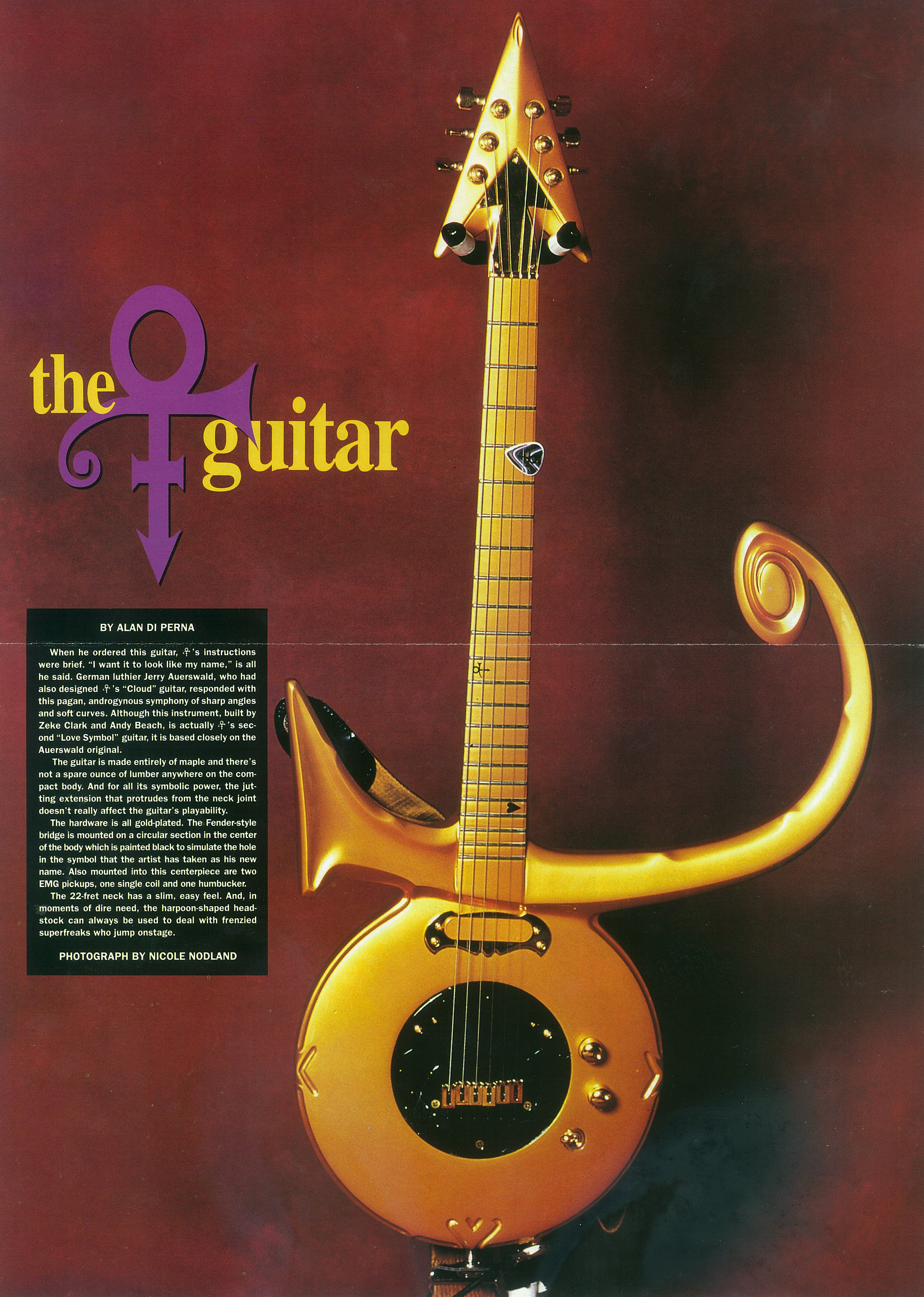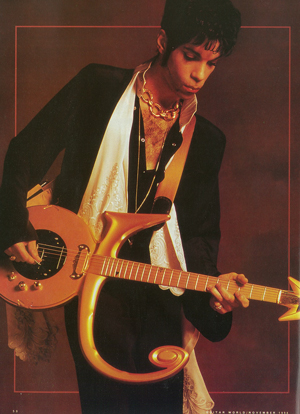 .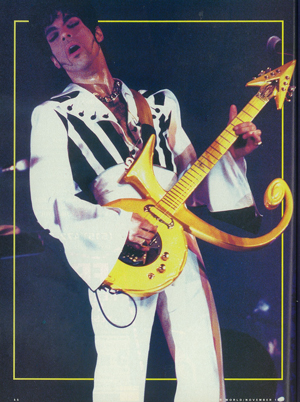 ABC NEWS, April 26, 2016

http://abcnews.go.com/Entertainment/wireStory/man-recounts-making-super-bowl-guitars-prince-38694889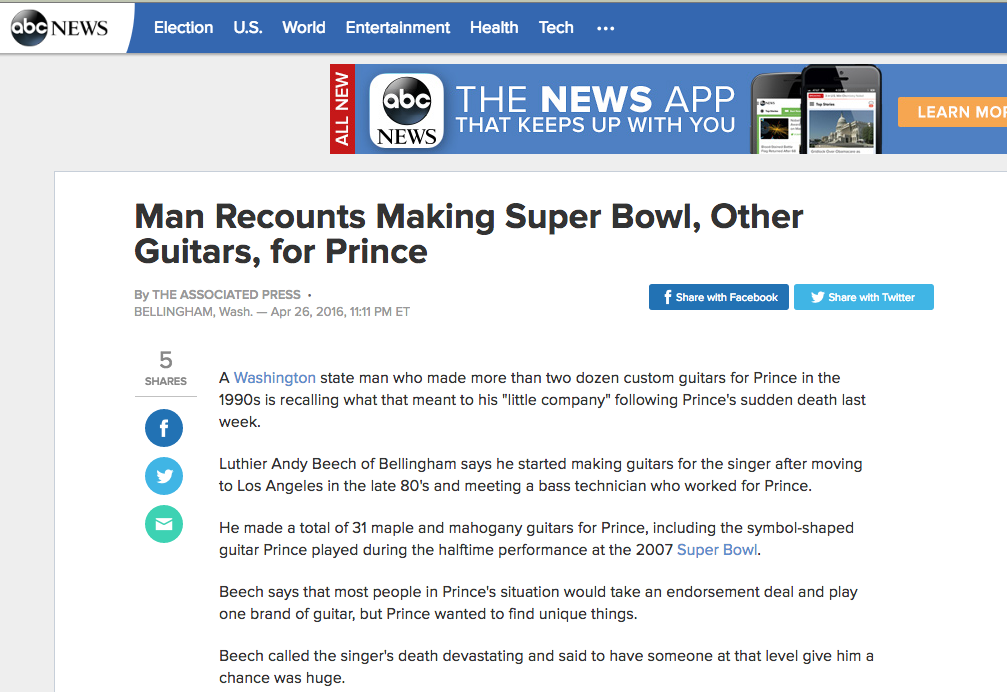 CBC News
http://www.cbc.ca/news/canada/british-columbia/prince-guitar-maker-1.3554717
podcast:  http://www.cbc.ca/player/play/2687561104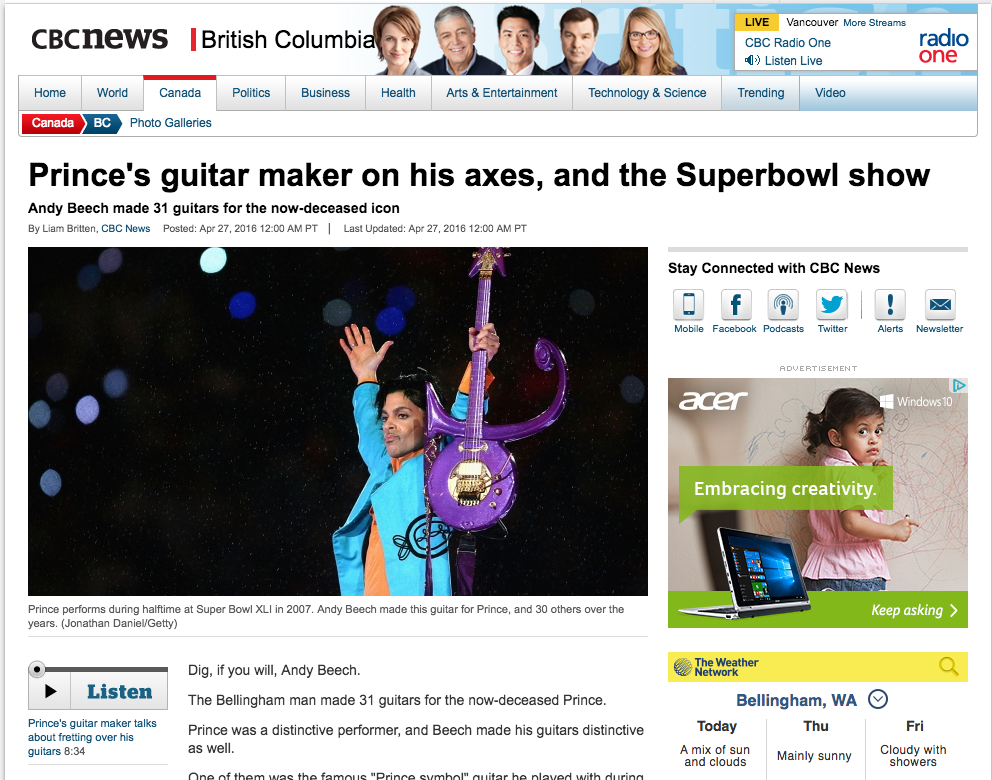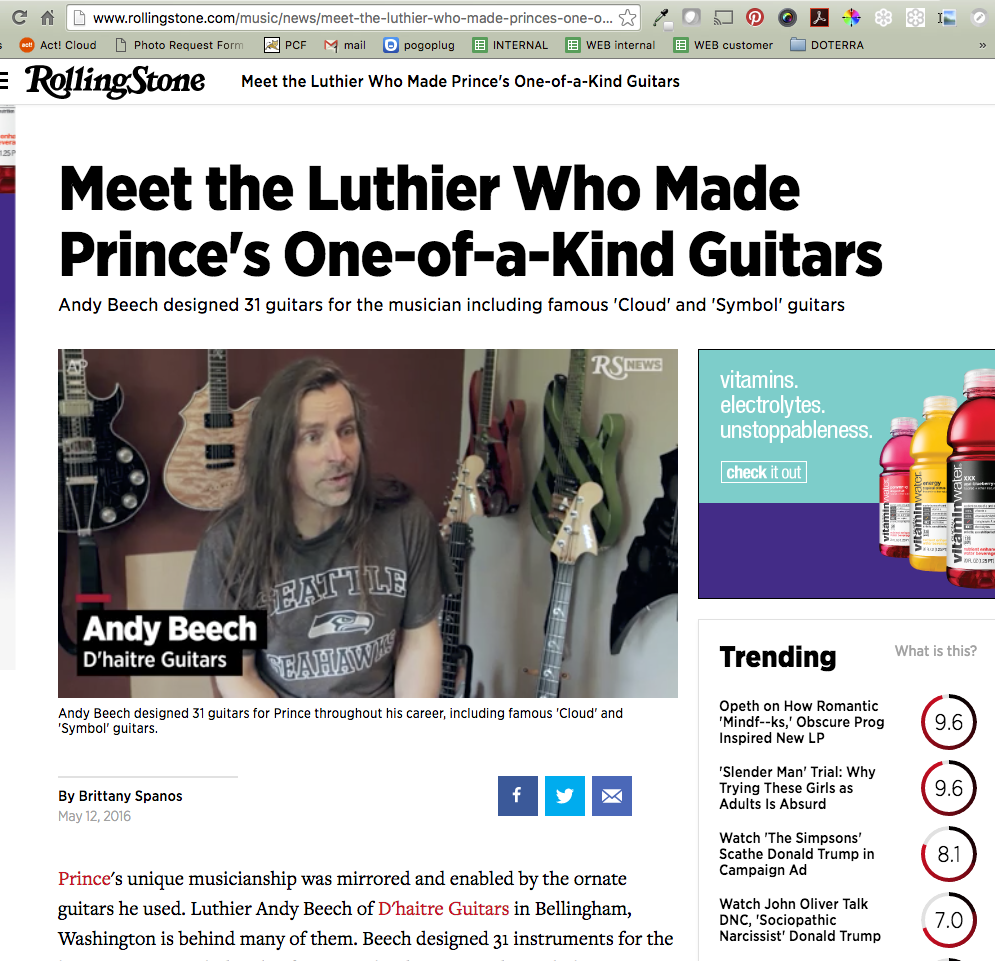 KOMO 4 NEWS, Seattle April 26, 2016

http://komonews.com/news/local/bellingham-man-recounts-making-princes-iconic-super-bowl-guitar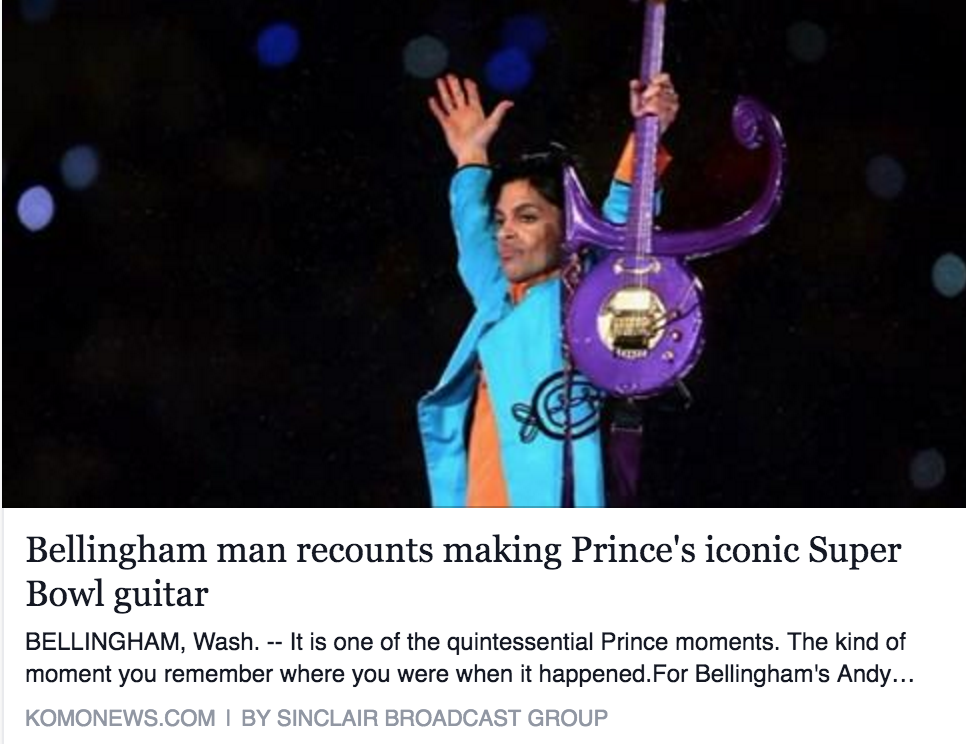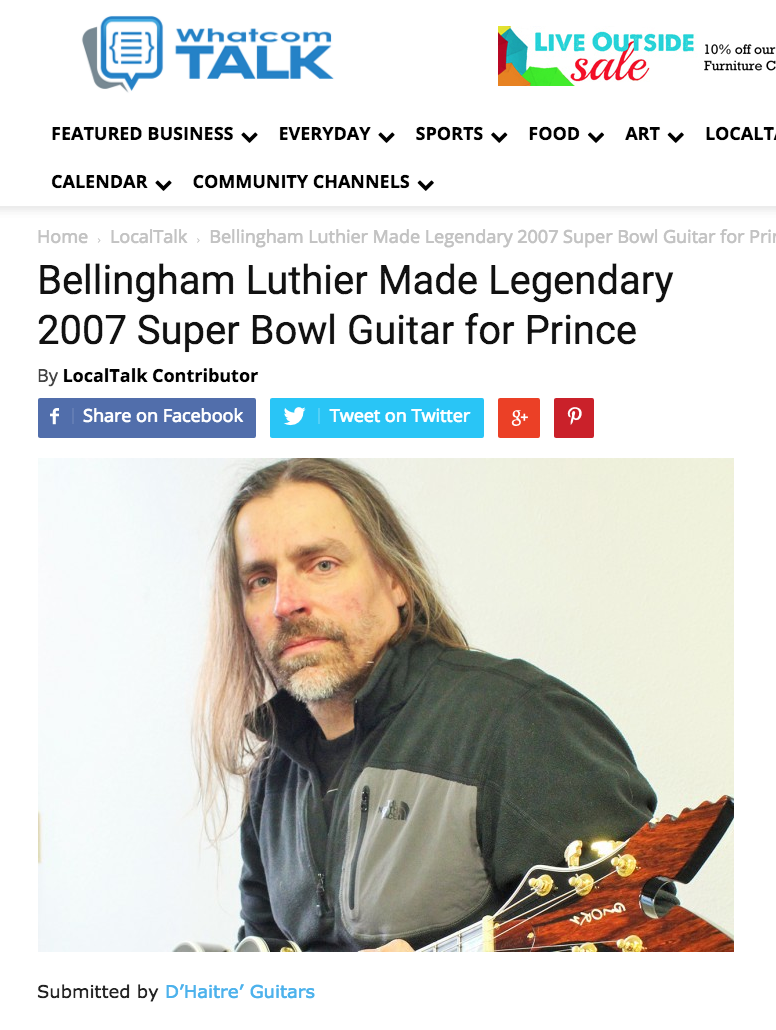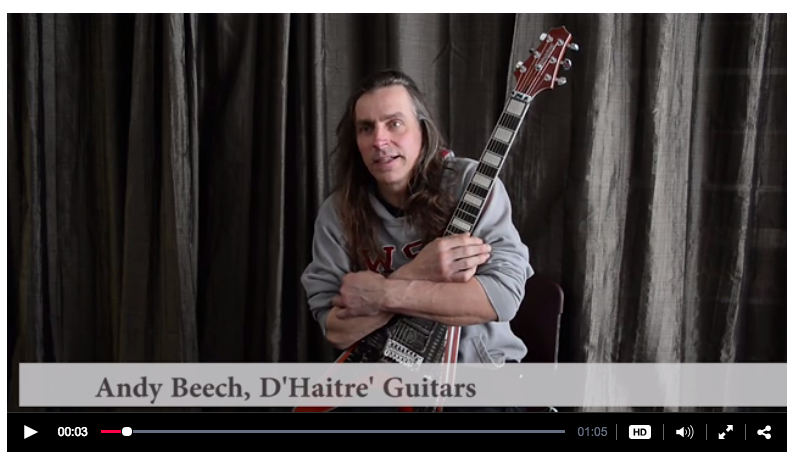 BY DEAN KAHN dkahn@bhamherald.com
 Andy Beech of Bellingham never met or talked to Prince, and he never saw the music superstar perform live. But Beech has much more than a mere fan's reason to feel saddened by Prince's unexpected death Thursday, April 21.
During the 1990s, Beech made a total of 31 mahogany-and-maple guitars for Prince — 27 of them called Clouds, which have their own unusual shape and an elongated top horn, and four Symbols, including one that Prince used when he played "Purple Rain" during his famous halftime performance at the 2007 Super Bowl.
Read more here: http://www.bellinghamherald.com/news/local/article74090177.html#storylink=cpy
Washington man has ties to Prince and his iconic Super Bowl guitar
BELLINGHAM, Wash. – As fans around the world mourn the death of pop legend Prince, one Bellingham man is reflecting on his ties to the iconic musician.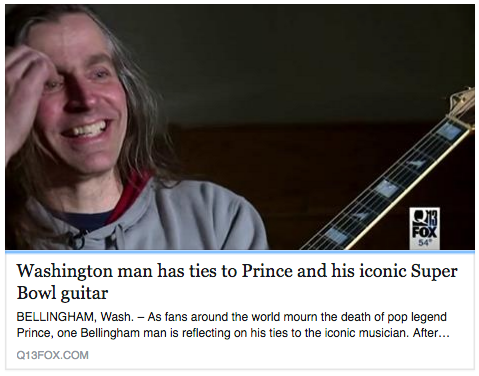 KGMI Radio
KGMI Radio, Bellingham, April 27, 2016 Interview at 6:30am not posted yet on website.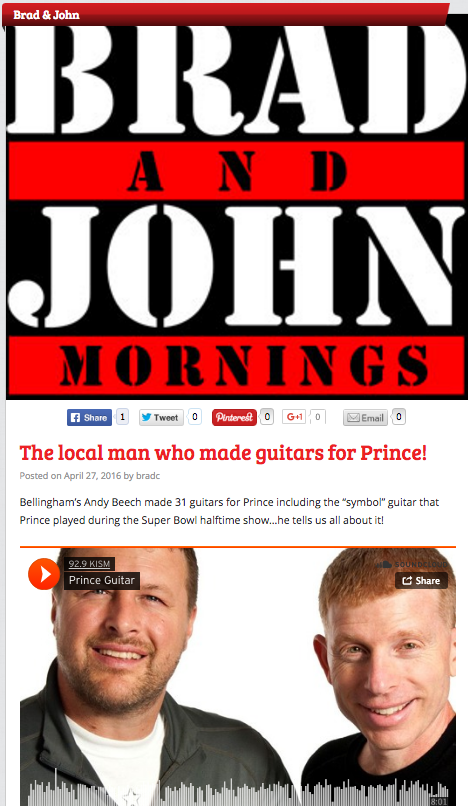 PODCAST
http://kism.com/brad-and-john/the-local-man-who-made-guitars-for-prince/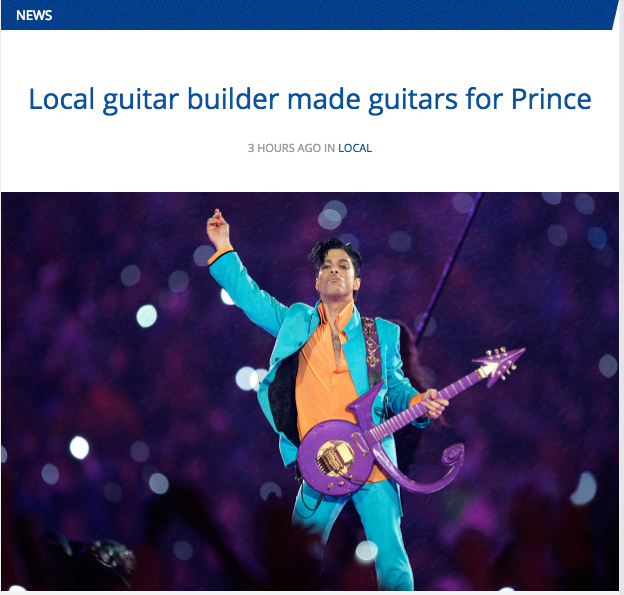 Andy Beech is a local guitar builder who's made over 30 guitars for Prince.
Most of them were cloud guitars. He's from Maple Falls and began making guitars as a hobby and found he was very good at it. He moved to Los Angeles as a young man and ended up on tour with Ozzy Osbourne as the guitar tech for Ozzy's guitarist at the time, Zach Wilde.
- See more at: http://kgmi.com/news/007700-local-guitar-builder-made-guitars-for-prince/#sthash.WBG7PGo5.dpuf
CTV News.ca
April 27,2016
http://www.ctvnews.ca/entertainment/man-recounts-making-super-bowl-other-guitars-for-prince-1.2876765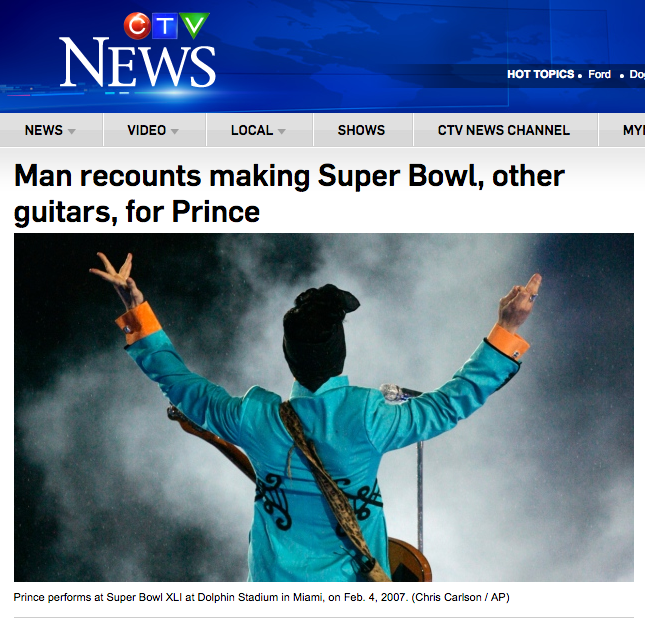 AP - The big story...
http://bigstory.ap.org/article/9f0c41e9713945ac9bbc7e13df490c95/man-recounts-making-super-bowl-other-guitars-prince