Check out what people are saying about D'Haitre' Guitars!!
Thanks Frédérick Blais for creating this video of your Custom Double Cutaway Glory "Into the Wind"!!!
---
 "In over 31 years of playing bass, I've owned and/or played more brands of bass guitars than I can remember. My custom D'Haitre' basses,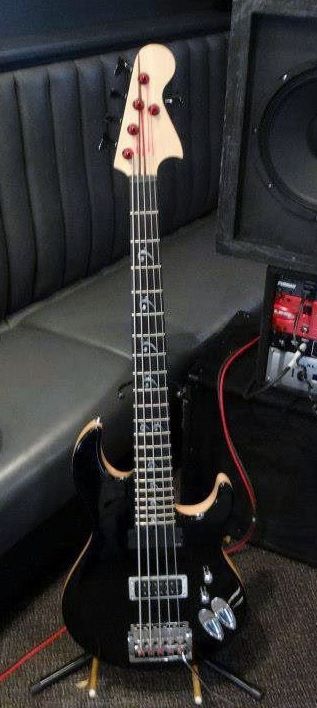 Romulus and Remus, are far and away the best instruments I have ever played, and are exactly the instruments I always dreamt of having. They are rock solid, play and sound incredible, and are tough as iron. They are so versatile that they can either purr like kittens, or scream like a pack of angry demons. I will NEVER play or own any other brand of bass again!"~Eric Haven            
---
"My D'haitre Guitar was built sometime around 1987 -1988. I met Andy doing repairs at a guitar store in Hollywood, Ca. About the time he was getting ready to work for Zakk. He had built a couple of necks for friends and put a parts guitar together for me. Hearing he was leaving I asked if he could build me a neck before he left. He told me to come by the shop later that week. When arrived he said he couldn't build me a neck, but had something better. He then produced the guitar that I purchased. The instrument played and sounded so good, and still does! 26 years later I am fortunate to still own it after many shows and recordings. As a true testament to how well it is built I have never had to adjust the neck! It has remained true from the day that i received it. Thank You Andy!" ~Tim Hofstetter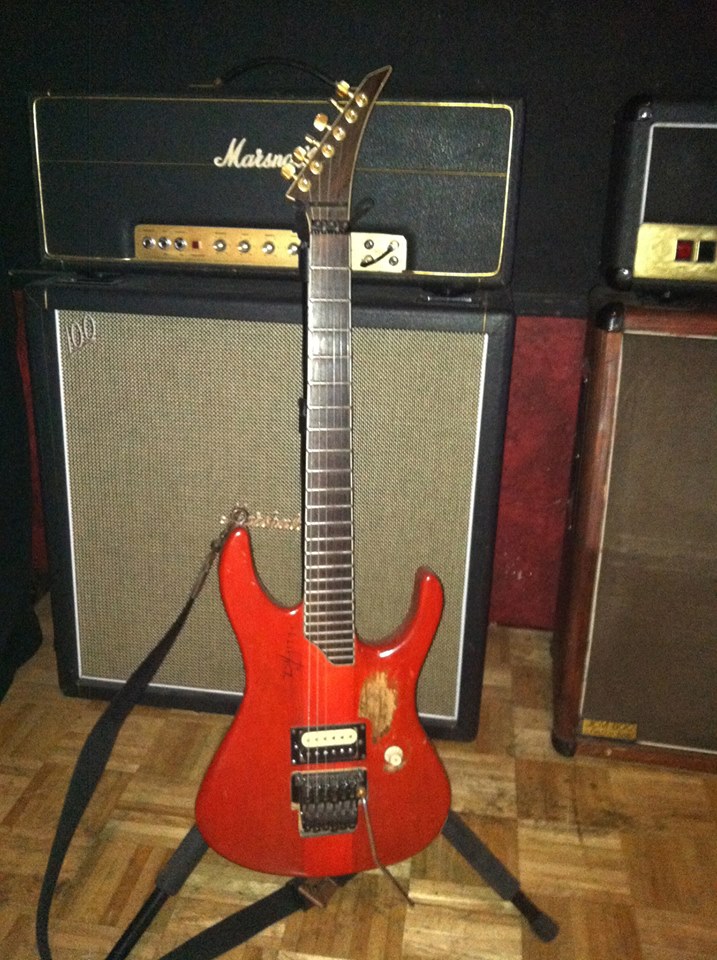 ---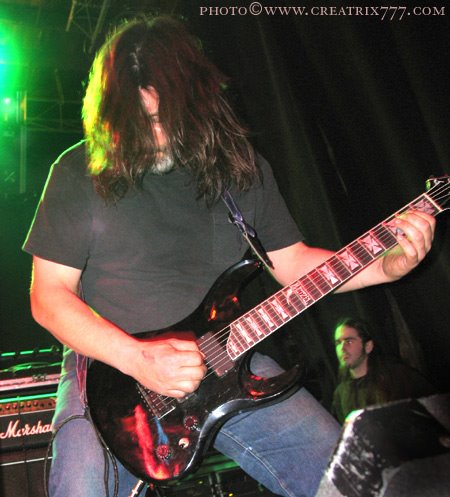 "I have a band called Beltfed Weapon, it extreme metal. I am endorsed by D'Haitre' Guitars and I play nothing but D'Haitre' Guitars for all my writing and recording. Even before I was endorsed, I always played D'Haitre' Guitars. I have other nice guitars but nothing compares the the way D'Hhaitre' Guitars play. I own 4 D'Haitre' axes and love every one of them! You cannot go into any store and buy a guitar like D'Haitre no matter what style of music you play. D'Haitre' is hands down the ultimate custom choice!!" ~ Frank Hetzel
---
"Ever since high school shop where the two of us got in trouble for removing the safety guards on a band saw to cut a guitar body, Andy has been striving to make unique guitars of high quality.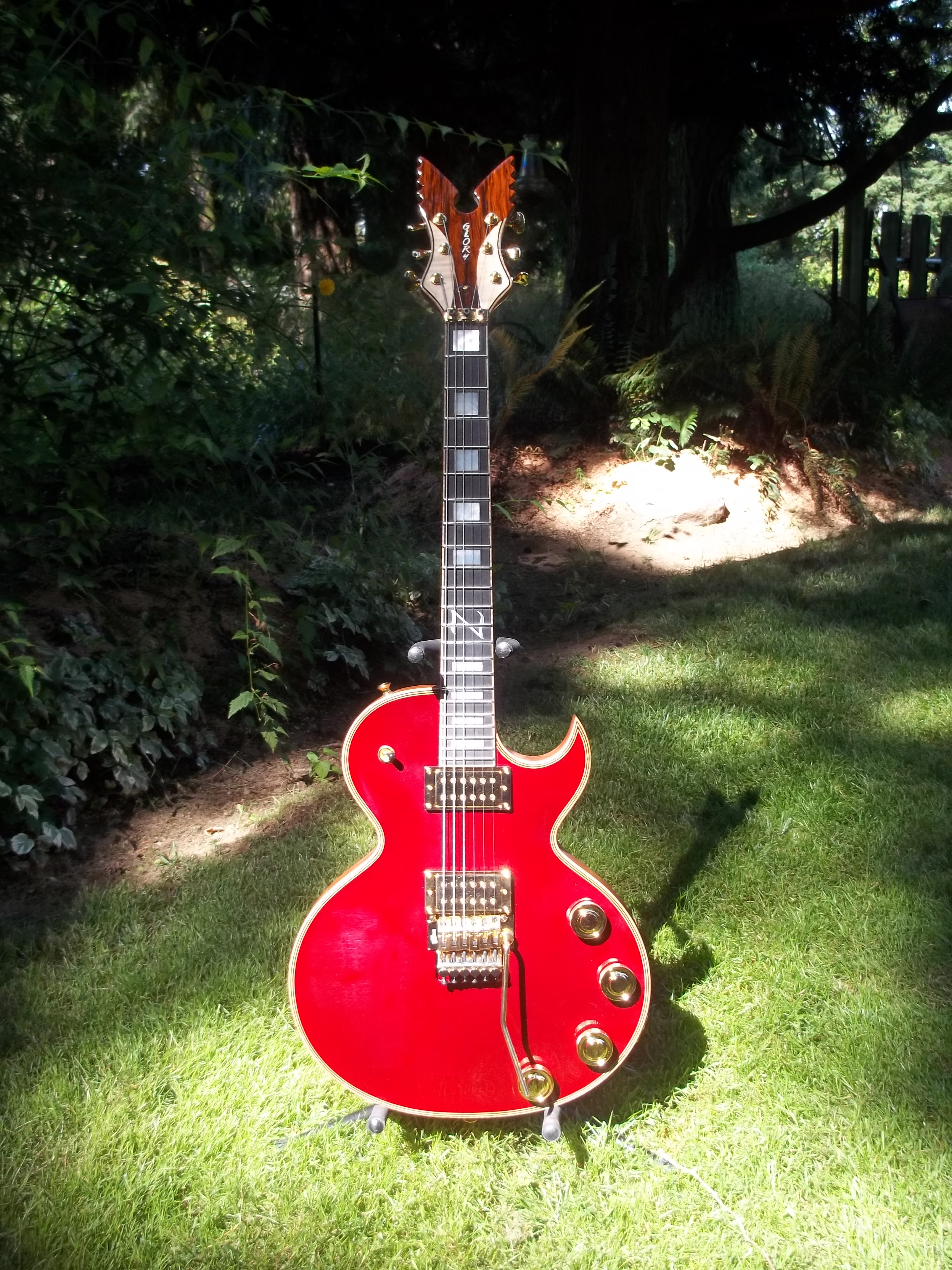 Skip ahead 30ish years and I own and play 4 of his guitars in my band and for recording. The latest one he custom built for me; The Glory. The transparent deep red finish with gold hardware and beautiful woodwork make it a standout instrument. I've had people stop in there tracks at gigs to get a closer look at it. Best of all it's the most versatile guitar I've ever played. With a Graphtech Floyd Rose bridge and Dimarzio humbuckers custom wired to split coils in a unique way as well as a booster and special mid-notch tone control. It's appointed like that because Andy picked my brain about what I would want and gave me options that I wouldn't have thought of to make absolutely sure he built a great guitar that's perfect for me. I probably don't need ever need another guitar, but I'm already thinking about the next D'Haitre' Guitar I'm going to get. Please don't tell my wife!" ~Chris Zender
---
"Here's my D'Haitre' which I was lucky enough to buy from Bellingham Pawn about 20 years ago. It believe it has a cedar top, a carved-out hollow maple body, and, as I recall, and ash neck with a rosewood fretboard and a reverse Strat-style headstock.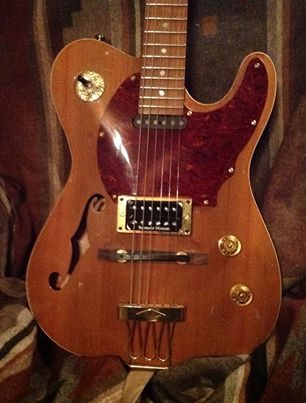 I replaced the EMG humbucker in the bridge position with a Duncan Pearly Gates. It has a piezo transducer in the bridge, operated by a push-pull on the volume pot. I had David Payne install a tone control with a push-pull that operates the coil tap on the bridge pickup. It weighs just 4 lbs. 12 oz. I added the pickguard, which was difficult because the top in comprised of a series of complex curves, but I repeatedly soaked it in hot water and bent it to conform to the shape of the top. I also added the brass concho around the pickup selector switch, as there was a large hole there from where the guitar got hit by my wife's suitcase (long story...)" ~JohnnyWaco