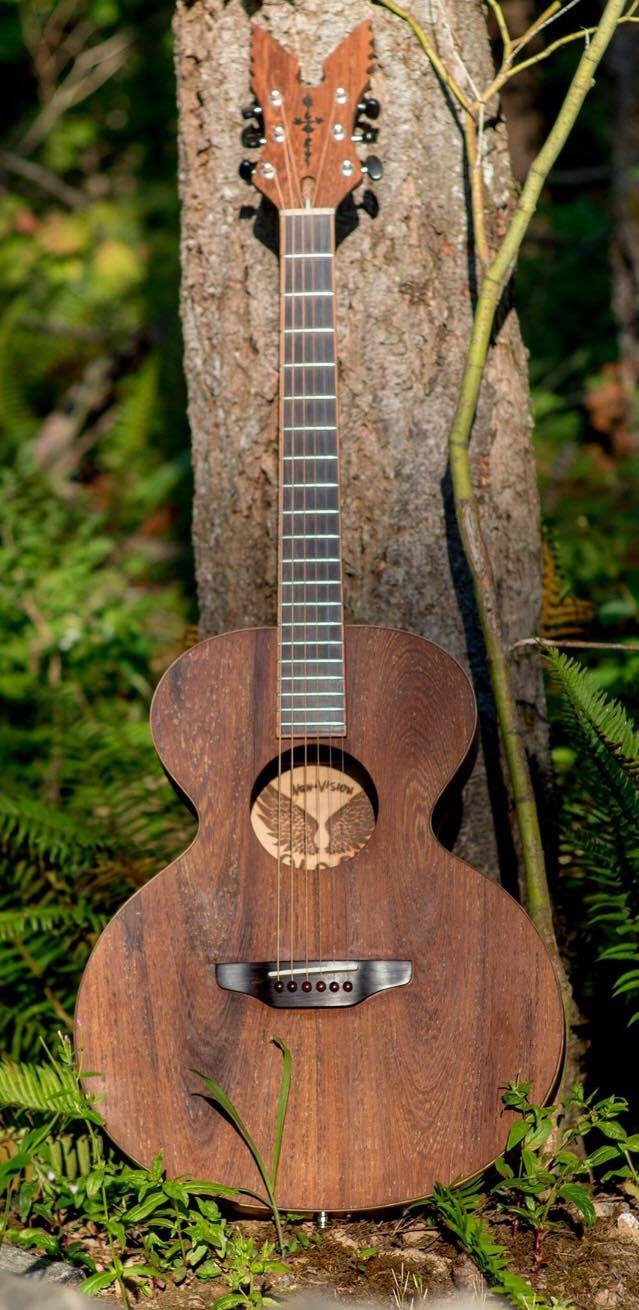 Introducing 
NEW VISION GLORY
Andy traveled to Tanzania Africa (April 2017) to train a group of boys how to make "Gory" guitars to help raise money. This mission, is part of a non-profit organization called New Vision Soccer, which revolves around supporting orphan boys in Tanzania, Africa. This is just one program that is offered. Franky, took the training well and this is the product of the guitar! The guitar is shipped back to the states when Andy puts on the finishing touches, and then they are ready to be sold.  
This guitar is hand crafted by Tanzanian native Franky Chiko, who is in the photo above with Andy.  The "New Vision Glory" is made using native wood from Tanzania, which is super hard wood, providing a really uniquie clean sound. 
Here is an article about the mission.
You can purchase one of these guitars, for $2500, and the procedes will go to Franky, and New vision soccor to bring over more supplies and provide more training for these kids.